Attribution
The following photographs with captions are taken from the A.E. Ferko Collection, which is the property of the University of Texas at Dallas, Eugene McDermott Library Special Collections, and are posted here courtesy of the University. None of this material may be copied, retransmitted or otherwise used in any manner without prior written permission of the University. The address is:
Eugene McDermott Library
Special Collections
P.O. Box 830643
Richardson, Texas 75083-0643
http://www.utdallas.edu/library/special/ww1col.html

When you click on the links marked The Kempf Family Photo Album These photographs are the property of the the Kempf Family, and are posted here courtesy of them. None of this material may be copied, retransmitted or otherwise used in any manner without prior written permission of the Kempf Family.
The remainder of the commentary is mine, based upon my readings in this area of study. My goal is to expand the public understanding of Fritz Kempf's life. He came to my attention because of the unusual markings on his aircraft. I was, however, unable to find much information about the pilot who flew the aircraft until I visited the University's collection. It seems that there are others out there that have studied his life quite thoroughly as I have seen certain posts on different forums recently with more information than has heretofore been available. Contributions of other photographs or commentary would be greatly appreciated.

Who was Fritz Kempf?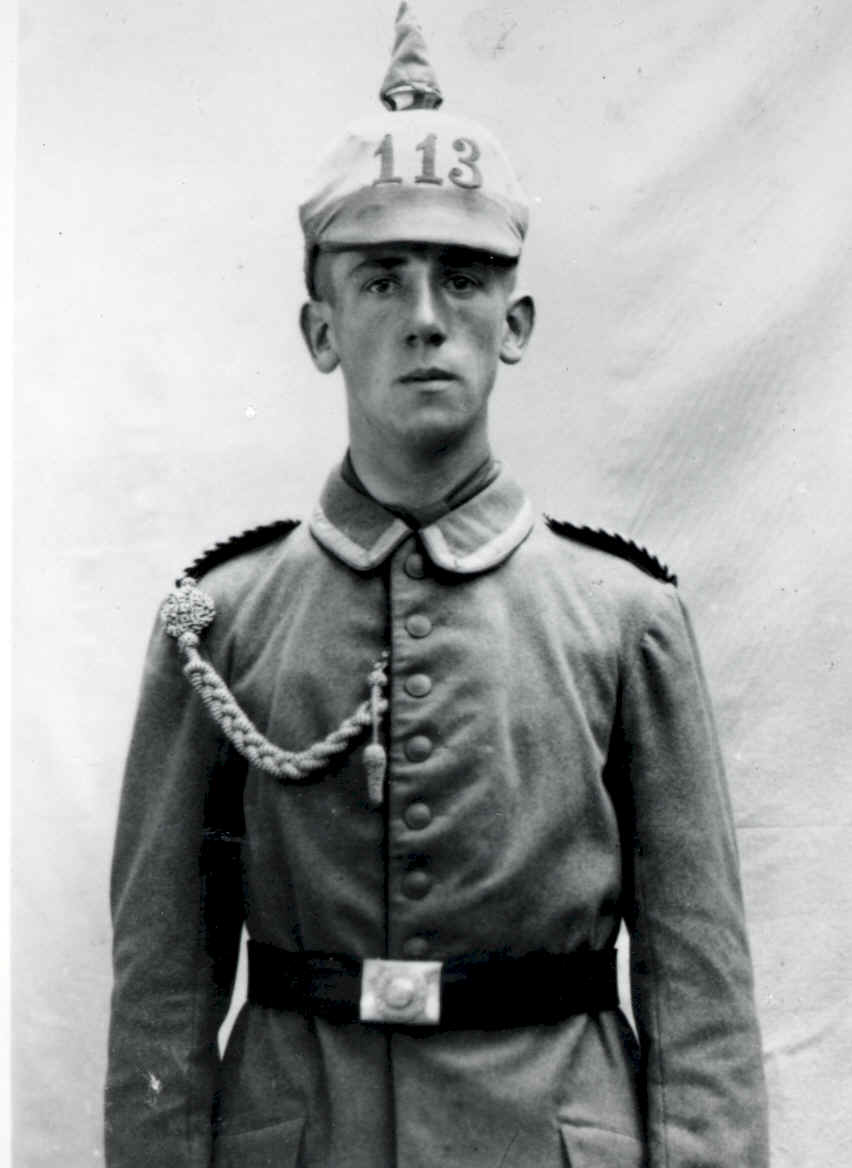 Born in Freiburg on the 9th of May 1894. He interrupted his engineering studies to fulfill his Einjahrfreiwilliger compulsory military obligation and at age 19, he joined 5. Badisches-Infanterie Regiment Nr. 113 in Freiburg on October 1913. His volunteer service was extended by outbreak of the war. He was promoted to Unteroffizier on August 3, 1914 as his unit prepared to go to battle. In the Battle of the Frontiers which seesawed back and forth around Muelhausen, Upper Alsace , Kempf was seriously wounded and remained in the hospital until February 1915.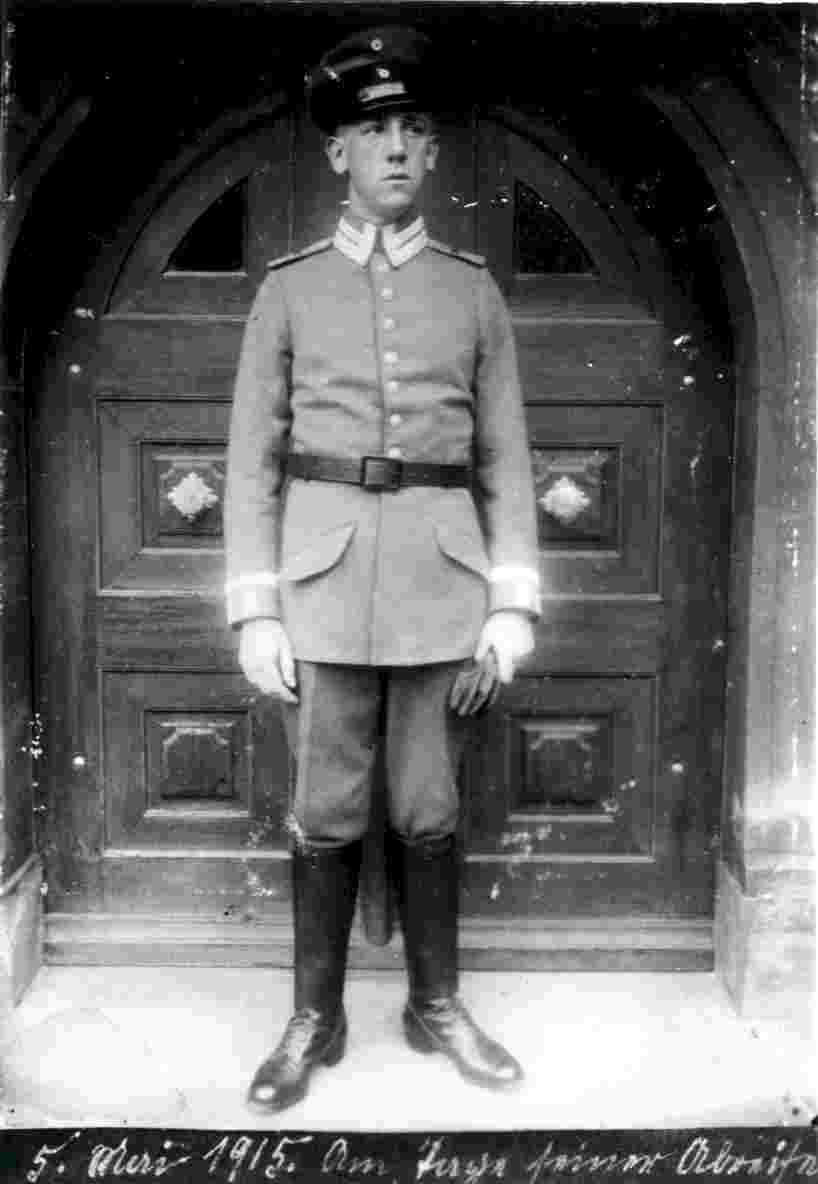 During the healing process he applied for a transfer to the Luftstreitkraefte arriving at FEA 3 in Gotha on May 6, 1915. He was then sent back to Freiburg to complete training and then on to FEA 9 at Darmstadt at the end of November 1915.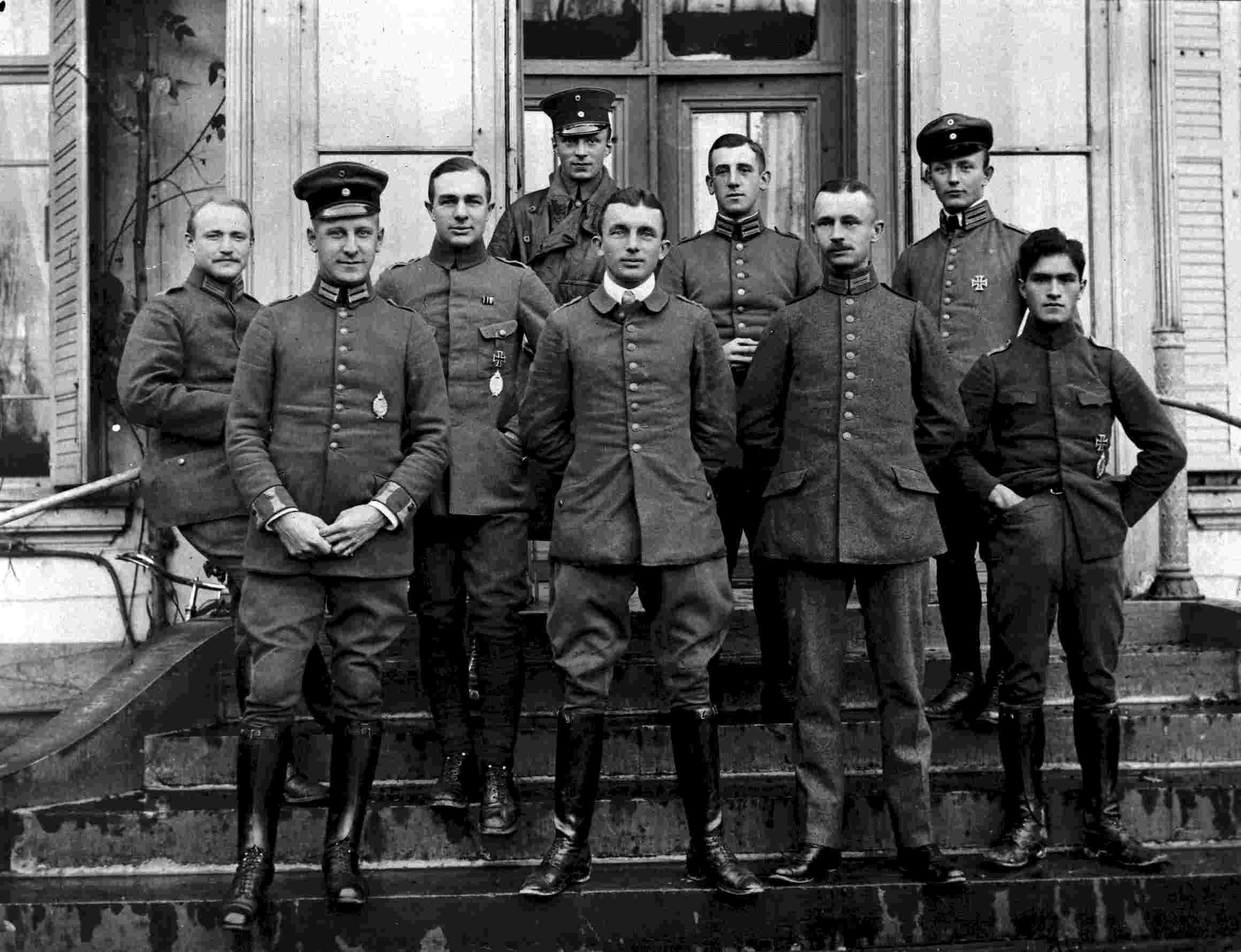 This photograph was marked "Jasta Schule" at Valenciennes. Zander in front, Kempf in rear.
Hauptmann Martin Zander was the commanding officer of Jasta 1. He had five victories before being transferred to Jagdstaffelschule I at Valenciennes on Nov. 10th 1916. I'm not sure how this fits in to the time line, Kempf should already be at KG IV by the time Zander arrives.
According to OíConnorís book during this time Kempf received a number of awards/promotions for his earlier infantry service and good work in training and other duties. These are: 11-12/?/15 Iron Cross 2nd Class, 1/27/16 promoted to Vizefeldwebel, 5/21/16 received Pilot's Badge, 7/22/16 Baden's Silver Merit Medal, promoted to Leutnant on 9/9/16.

Next Page