Welcome to Ed's Flugzeugwerke
Updated: 06/17/03
This page is dedicated to my ongoing project of building a full scale flying replica of Lt. Fritz Kempf's Fokker DR 1 213/17. Photos will be posted from time to time as the project progresses, so please check back with us soon!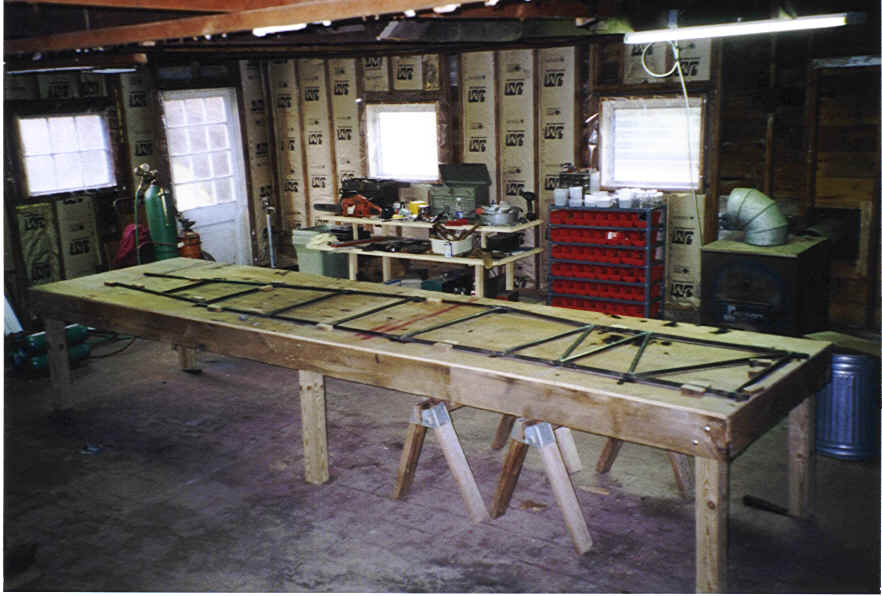 Photo above shows the first side of the fuselage complete in jig.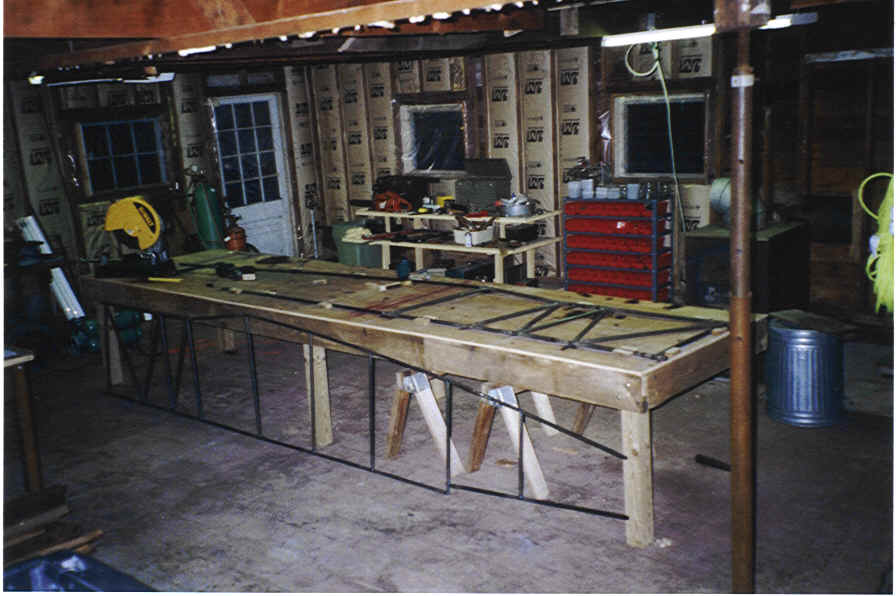 Now as you can see, I have almost completed the second half of the fuselage. Now I get to look forward to taking out welding distortion before mating the two halves of the fuselage.